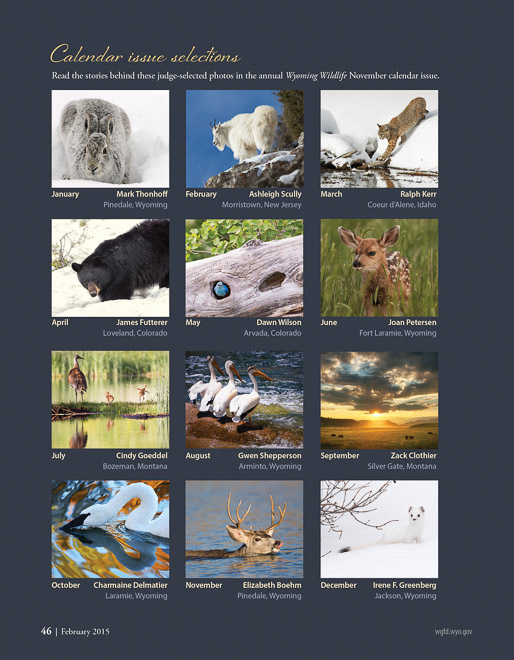 SandhIll Cranes Wyoming Wildlife 2016 Calendar
Two sandhill crane colts greet the sunrise with rather different attitudes....
Floating Island Lake in Yellowstone National Park often has a pair of nesting Sandhill cranes. One July, I was guiding and photographing with professional bird photographer. We excitedly, began every day for 6 straight days at Floating Island Lake, waiting for both the sun and the cranes to rise. Each pre-dawn morning, one adult would be sitting on the colts while the other kept a close watch for danger. Soon, we could see feathers on the sitting crane move and separate and then fold down again. This continued for 10 minutes or so. Finally, as if the parent had had enough, and had succumbed to the inevitable, she slowly stood up and revealed her two restless colts. One this morning, the siblings seemed to greet the sunrise with rather different attitudes. Perhaps one is a morning crane and the other a night crane.
The colts with their tiny wings extended, would run around the small island for a short while, until the parents herded them into the lake. With the colts between them, the parents swam with their young to the shore to forage for the day. Each evening at sunset, the process reversed itself. The song and dance of the Sandhill Crane are delightful. Their loud, rattling, guttural call is one of nature's greatest sounds.