Terms & Conditions
Yellowstone Tours & Lightroom Workshops
Reservations & Cancellations
A 50% Deposit is Required to Secure Reservation. 

Payment in Full is Due 90 Days Prior to the Start Date.

Payment by Check or Bank Transfer is Preferred.

Payment by PayPal or Credit/Debit Card will incur a 4% Handling Fee.
Cancellation by Client: For Custom Tours, a full refund of the deposit, minus a $100.00 processing and handling fee, will be given for all cancellations more than 90 days before the tour. For cancellations less than 90 days before departure, the deposit is non-refundable. For cancellations less than 30 days before departure the full cost is non-refundable. For Group Tours, the deposit is non-refundable from the date of payment, and the full cost is non-refundable for cancellations less than 90 days before departure. We cannot refund money for missed meals, missed portions of a tour or any other unused portions of a tour. Cancellations must be submitted in writing, any refunds will be calculated as of the date we receive your written cancellation.
Cindy Goeddel Photography, LLC (hereinafter collectively referred to as CGP) reserves the right to cancel any tour if there are insufficient reservations to make the tour economically viable, or should conditions arise beyond the control of CGP that adversely affect the well-being of tour members. If cancelled for such reasons, a full refund will be made of the tour cost. In the event of cancellation, CGP is not responsible for additional expenses incurred by members in preparing for the tour.
Where cancellation is due to force majeure, such as Government closure of Yellowstone National Park or any other reason within the meaning of the contractual term force majeure, and where alternative arrangements are not possible, deposits and final payments will be refunded minus all unrecoverable expenses incurred for the cancelled tour. A $100.00 processing and handling fee will also be applied.
Travel insurance is strongly recommended to cover you in the event of emergency medical costs, repatriation, loss, travel delays, trip cancellation etc. There are many options on the internet.

We do not include, nor insist on, travel insurance for our tours, but you will be personally responsible for any costs incurred as a consequence of not having appropriate travel insurance, or for any costs in excess of your policy cover limits. CGP will not be liable for any costs that could have been covered by appropriate comprehensive travel insurance. When you have obtained travel insurance, please send us the details of the provider, policy type, policy number and the insurers emergency phone number.
Health & Safety
Tour participants must fill out a health questionnaire, a medical waiver and a liability waiver. The tour requires average physical fitness and is suitable for people of all ages. If you have health questions, consult your doctor for more information. Participants must advise the tour leader in advance of any special health needs. Weather conditions can change without notice and it is the responsibility of the traveler to have proper clothing and equipment. Example Equipment and Packing Lists are available - Checklists. Please contact us for assistance if you have any further queries - Contact.
Responsibilities
CGP acts only in the capacity of agent in all matters of transportation and tour operation. It is not responsible for delays, inconveniences, accidents, expense or mishap of any kind whatsoever resulting entirely, or in part, from the negligence of others or from causes beyond its control. It can accept no responsibility for losses, or additional expenses due to delay or changes in air or other services, sickness, weather, strike, war, quarantine, or other causes. All such losses or expenses will be borne by the participant, as tour rates provide for arrangements only for the time stated. The right is reserved to substitute accommodations or modes of transportation and to make any changes in the itinerary where deemed necessary, or caused by changes in transportation schedules. CGP takes no responsibility for special arrangements or problems incurred by persons physically unable to participate in the planned activities. No refund can be made for absence from the tour unless arrangements are made at the time of the booking. The right is reserved to decline, to accept or to retain any person as a tour participant, for any reason which affects the operation of the tour or the rights and welfare or enjoyment of the other tour participants. CGP will not discriminate against any individual because of race, sex, creed or nationality.
Firearms Policy
Possession of firearms is not allowed on any CGP program.
Gratuities
Guide gratuities are not included in tour charges.
---
Purchase of Fine Art Prints & Cards
Fine Art Prints: Each museum quality photograph is individually printed on archival quality fine art paper to ensure fidelity with the original image. Prints have a projected life of 180 years, all are signed by 'Cindy Goeddel'.
Cards: All of the images in the gallery are available as 5" x 7" cards. Cards are blank on the inside and printed on recycled cardstock using environment friendly soybean inks.
All sizes are in inches: 1 inch = 2.54 cm.
Prices are in US dollars. Shipping is Free.
All prices and conditions are subject to change without notice.
---
Copyright Statement
All photographs, text and html coding appearing in the Cindy Goeddel Photography website are the exclusive intellectual property of Cindy Goeddel and are protected under United States and international copyright laws.
The intellectual property MAY NOT BE DOWNLOADED except by normal viewing process of the browser. The intellectual property may not be copied to another computer, transmitted, published, reproduced, stored, manipulated, projected, or altered in any way, including without limitation any digitization or synthesizing of the images, alone or with any other material, by use of computer or other electronic means or any other method or means now or hereafter known, without the written permission of Cindy Goeddel Photography, LLC and payment of a fee or arrangement thereof.
No images are within the Public Domain. Use of any image as the basis for another photographic concept or illustration is a violation of copyright.
Cindy Goeddel Photography, LLC vigorously protects copyright interests. In the event that an infringement is discovered you will be notified and invoiced at the minimum of ten times the STANDARD FEE for unauthorized usage and/or prosecuted for willful Copyright Infringement in US Federal Court where you will be subject to a fine of US$150,000 statutory damages as well as all court costs and attorneys' fees. By entering this site you are agreeing to be bound by the terms of this agreement. Entrance to the site is expressly on these conditions, which embody all of the understandings and obligations between the parties hereto.
---

Any Payment to CGP constitutes your acceptance of these Terms & Conditions.

---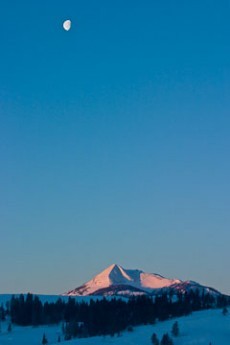 The Serious Stuff