Group Tours
In Winter, Cindy leads two outstanding Workshops:

2014
Jan 18 - 24
Yellowstone Winter Wonderland - The Yurt Tour 2014 Details
Feb 20-26
Yellowstone Winter - Old Faithful & Lamar Valley 2014 Details

These are the best Winter Tours available in Yellowstone!

---
Also:
Why not talk to Cindy about putting together a Group Tour for 4-6 people.
A group of like-minded colleagues who want to explore the seasons of Yellowstone, or just get off the beaten track?
Organizing a trip for your photography club?
A bunch of friends who just want to up their game in photography?

Group Tours are limited to a maximum of 6 participants to ensure that everyone receives the necessary one-to-one attention.

Typical Yellowstone Group Tour Itineraries that could be arranged:
Spring (May-Jun) – Extreme Landscapes & Bears Details
Summer (Jul-Aug) – Wildlife & Wild Flowers Details
Fall (Sep-Oct) – Bugling Elk & Autumn Colors Details

Day 7 - 8: Optional Adobe Lightroom Workflow Workshop available for most tours.
---

To Reserve a Group Yellowstone Photography Tour go to Contact.

---
A Suggestion. Some Trips sell out a year ahead, so it is wise to book as soon as you can. I would hate someone who was interested in a trip to miss out.

What People Said:
Cindy is awesome. You need only look at her web site to appreciate her competence and gauge her passion for wildlife. She brings that competence and passion as well as great interpersonal skills to her workshops. She is a great instructor. I've used her as a private instructor as well as taken her winter Yurt Tour. I've improved my skills in both situations as well as having had a great time. I highly recommend her.
Larry Klink. Marietta, Georgia
I would like to thank you for all your effort and organization in making the Yellowstone winter trip a huge success. I know that I enjoyed every day of the trip and think that everyone else in the group did as well. .... Your encouragement and advice throughout the trip were a great help to me, and I appreciate your willingness to work individually with everyone on the trip.
John Warden. Nevada City, California.
I refer to it as a trip of a lifetime, but I hope it is only the first trip of a series of visits. I have stories to tell about that trip for years to come and I appreciate the effort that you put forth to make sure I learned and enjoyed my time in Montana.
Jim Marugg. 
San Diego, California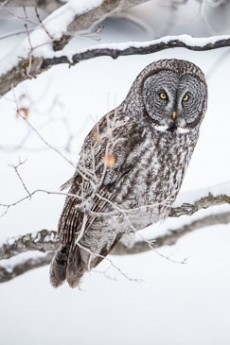 The Wonders of Yellowstone
Stunning Scenery & Seasons

Wide Variety of Wildlife
Dramatic Geology
Expert Leader
Great Food
Fun!