Yellowstone Association Institute Course 2013
Digital Workflow & Photography *
Dates: January 6 – 10, 2013 (5 days/4 nights)

Location: Lamar Buffalo Ranch
Cost: $500
__________________
Join a highly instructive Yellowstone Association Institute (YAI) Course in a unique setting at a magical time of the year in Yellowstone. As the YAI say:
We have over three decades of experience offering programs in the park. Our focus is small-group learning and good times in the field, led by instructors and naturalist guides who know Yellowstone inside-out. Our guest instructors include top experts, National Park Service staff, and acclaimed photographers, painters, and writers. They will show you Yellowstone as you can't see it on your own, and unforgettable experiences, too.
On the Digital Workflow & Photography Course you will explore Yellowstone's winter landscapes and wildlife while taking your intermediate or advanced photography skills to the next level. In the field, you'll practice advanced composition and digital techniques to create the best digital negative. Indoors, you'll learn to optimize images and put metadata, key words, and custom templates to work.
__________________
* PLEASE NOTE: Although Cindy leads this course, full information is on the YAI website and registration or any questions MUST be addressed through YAI.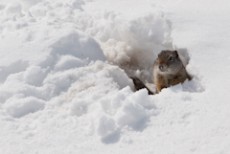 Great Class
Unique Setting