Yellowstone Spring Babies and Bears 2018
Dates
: May 23-28, 2018 (6 days/5 nights)

Locations: Bozeman, Gardiner, Yellowstone
Tour size: Cindy plus 5 people
 Sold Out
Cost: $3,375 per person single
__________________


In Spring, Snow May Still be Plentiful, orange bison calves and newborn elk abound, wolves and coyotes are often visible traveling to and from denning sites, birds are plentiful, and it is the best season to view and photograph grizzlies and black bears as they forage in the valleys.


An all-inclusive package,which includes instruction, lodging, meals and transportation from Bozeman to Yellowstone and return to Bozeman. We will travel in a 12 passenger van with plenty of room for 6 photographers and gear. Please bring ten images of your choice for discussion and critique on the evening of Day 5.
__________________
Details:
Day 1 – Wednesday May 23
9:00 am: I will meet participants in the lobby of the Holiday Inn Express Bozeman for orientation, introductions, equipment check & settings followed by a Digital Photography Lecture. This will include: techniques for creating clean dynamic compositions while obtaining the very best digital negative, using Manual mode, digital camera settings, exposing to the right and understanding histograms. We will discuss wildlife and landscape photography and will conclude with a slide show and discussion illustrating compositional techniques for natural history photography. We will grab lunch in Bozeman before departing for Gardiner Montana, stopping to photograph a few wonderful spots along the way. Check into motel and then head into Yellowstone's Northern Range and photograph until sunset. Dinner and overnight in Gardiner.
Day 2 – Thursday May 24
Sunrise at Blacktail Plateau and continue on to Lamar Valley for wildlife, waterfalls, and landscapes. Short hike to an alpine lake. Dinner and overnight in Gardiner.
Day 3 – Friday May 25 (Dunraven Pass opens at 8:00am)
Sunrise at Swan Lake Flat, and continue on to the Grand Canyon, Hayden Valley, Lake Butte, Mud Volcano and Dunraven Pass. Wildlife, waterfalls, abstracts and landscapes. Dinner and overnight in Gardiner.
Day 4 – Saturday May 26
Swan Lake Flat sunrise and work our way South via the West roads including Elk
Park, Madison River, Firehole Canyon Drive and Lower, Midway, and Upper Geyser Basins.
Dinner and overnight in Gardiner.
Day 5 – Sunday May 27
Lamar or Hayden Valley depending on weather and wildlife activity.
6:00 pm Dinner at the Yellowstone Mine Co, Gardiner, followed by image discussion and critique - bring the 10 images of your choice on a thumb drive. Overnight in Gardiner.
Day 6 – Monday May 28 (Memorial Day)
Mammoth Hot Springs sunrise and terraces. At noon depart for Bozeman for the airport or the Holiday Inn Express arriving by 2:00 pm.
__________________
Tour Includes: Field and evening instruction with Cindy – as much or as little as you wish! Transportation from Bozeman to Yellowstone and Grand Teton and back; Park entrance fees; lodging at Gardiner and Grand Teton. All meals and snacks are included.
Tour Price Does NOT Include: Alcoholic beverages. Gratuities. Round trip transportation between your home and Bozeman. Lodging in Bozeman. We suggest that you arrive in Bozeman the night before. If you choose to do so please make reservation at the Holiday Inn Express on Catron Street in Bozeman, which offers an airport shuttle and is where I will meet and pick you up on Day 1. Meals and lodging are your responsibility before and after the tour ends.
__________________
To Reserve any Group Yellowstone Photography Tour please Contact Cindy.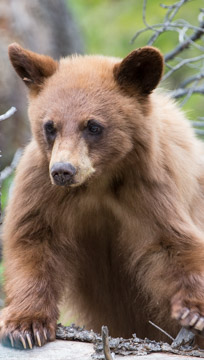 Spring Into Life