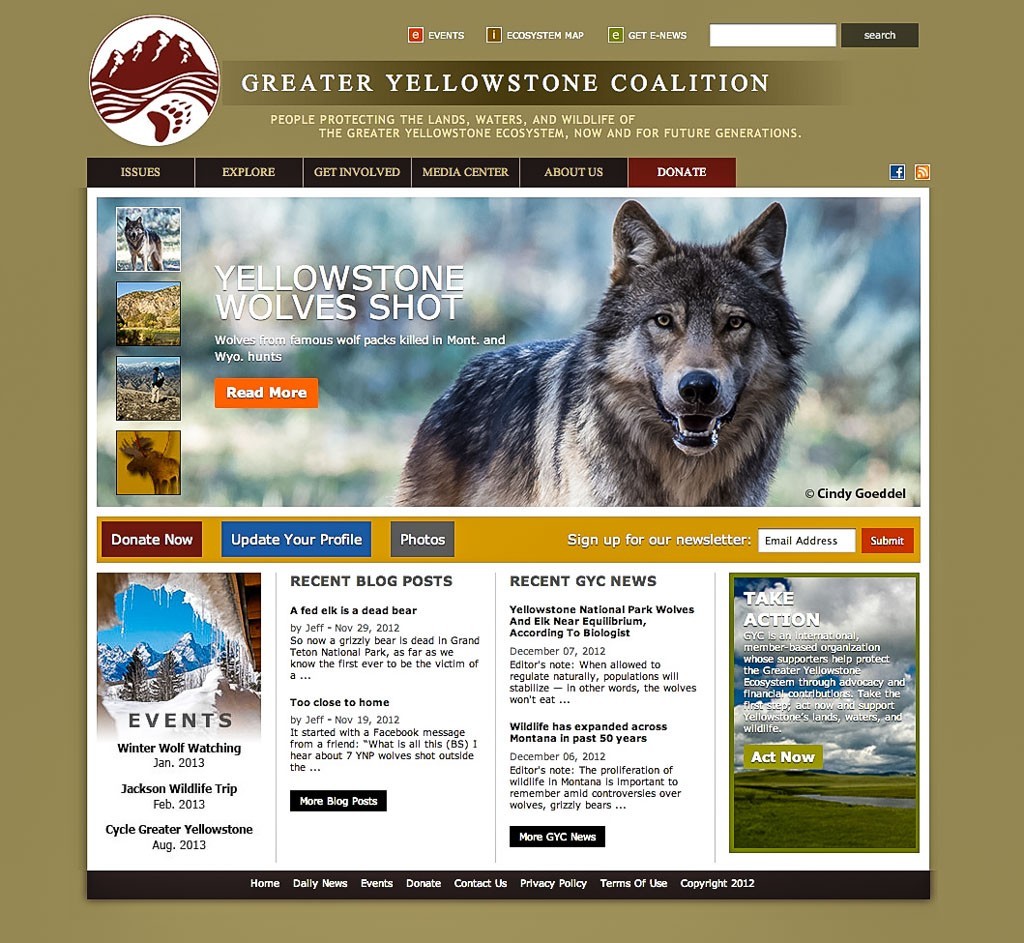 Yellowstone Wolves Shot - Greater Yellowstone Coalition
06 Female Wolf has been shot
Yellowstone, or should I say America, has lost yet another collared wolf in the 2012 hunt. The remarkable alpha female of the Lamar Canyon Pack, known as the 06 female, (Wolf 832) was legally shot outside the boundary of the park in Wyoming. Arguably, one the most internationally popular and viewed wolf in history, she was the 8th collared Yellowstone wolf to be killed in this year's hunt. It is estimated that at least 11 of America's "protected" wolves have been shot in the past several weeks, including the collared Beta male of the same pack, 754M.
If a wolf steps over the invisible boundary from Yellowstone into Montana, Wyoming or Idaho, it ceases to become a "protected" wolf and instead becomes the property of the state to which it was lured to enter. "Hunters" are gunning for Yellowstone wolves. Outrageous! The wolves of Yellowstone belong to all Americans and as such should be protected from callous trophy hunts.
The reintroduction of wolves into Yellowstone has been a conservation success story heralded worldwide. This senseless killing of Yellowstone wolves is turning a triumph into a senseless tragedy.
Get involved here:
http://greateryellowstone.org/index.php
https://www.yellowstonereports.com/report.php?cid=2107