Blog
Feb 1st, 2014
The Bobcat is a striking and rarely seen creature found in brushy habitat, often with downed trees and deadfall.
Recently, guiding a photography workshop with seven talented photographers in Yellowstone we were privileged to observe this charismatic feline for more than four hours along the Madison River.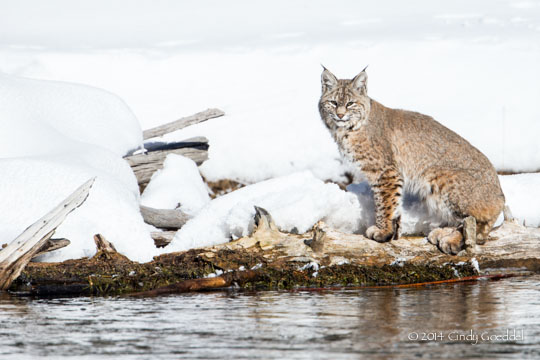 He napped and groomed in the sun. He stretched, yawned and sharpened his claws on logs.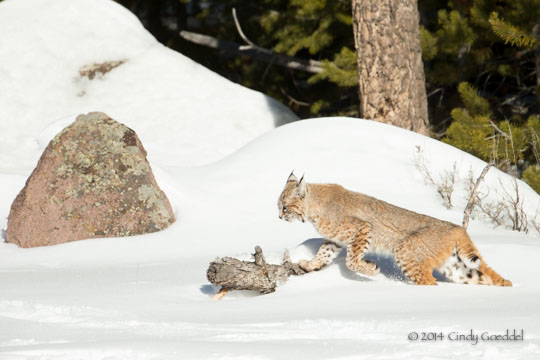 He strolled by a cow elk resting under lodgepole pines.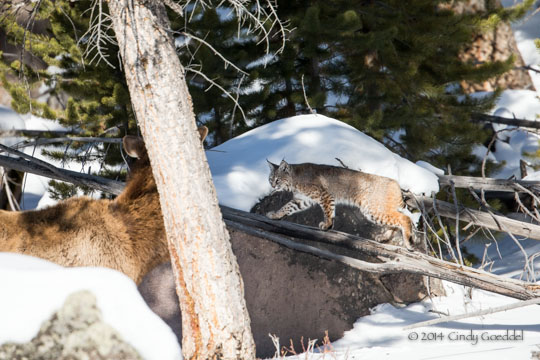 He hid, stalked, listened and was on the alert for any unwary rodent.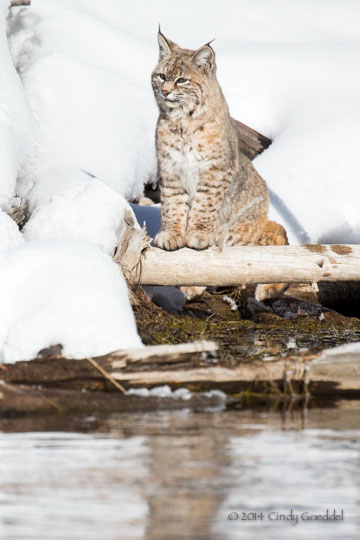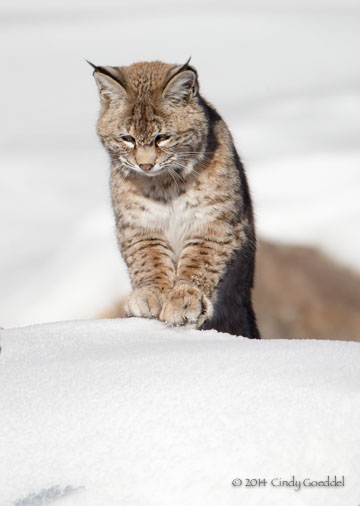 He spent 45 minutes inside a hollow log on the bank of the river with just his head visible, hoping that one of the Goldeneye ducks might just float by within reach.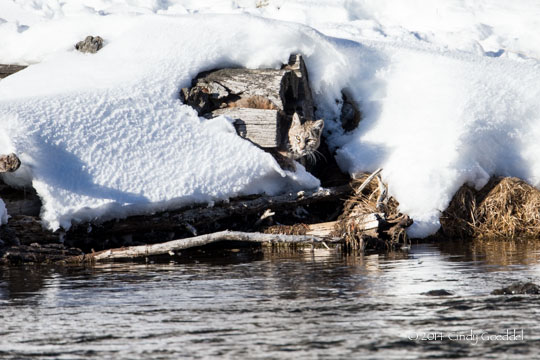 It was a wonderful glimpse into a mysterious life, and was the highlight of a fantastic week-long tour.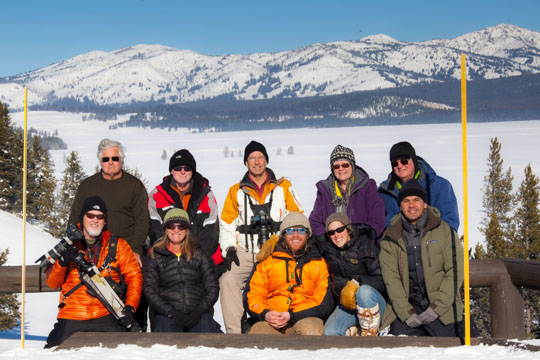 ---

I am currently taking reservations for Winter 2015 Workshops.
If interested, please Contact Cindy.
---